In The Beginning
H & N Plumbing and Heating, Inc. was founded in May 1958 by Cletus Hahn and Bill Novinski. Since then six Hahn's have been employed by H & N at one time or another: Cletus, LaVon, Norm, Jeremy, Heather and Brendon. And many Novinski(a)'s have come and gone as well: Bill, Larry, Joe, Jimmy, Wilfred, Buck, Huck, Bob and Babo.
Previous owners of H & N include Cletus Hahn, Bill Novinski, Norm Hahn, Ardell and Sandy Henkel, and Joe and Donna Grimme.
Nine Henkels have worked with the company: Ardell, Sandy, Tory, Lisa, Randy, Tonia, Tracy, Mandy, Navarre and Kendall.
On April 1, 2005 Joe and Donna Grimme became the sole owners of the company. Over the years six Grimmes have been part of the H & N family: Joe, Donna, Jason, Benji, Bernie and Pete.
Over The Years
H & N became a Lennox dealer in 1959 and installed our first Lennox furnace at Fennimore Livestock.
In 1991 H & N bought out Haney's and opened our Boscobel shop. Our Lancaster shop recently celebrated 25 years in business after opening in 1983. At that time we inherited two of our long-lasting plumbers; John Noel and Milt Schneider.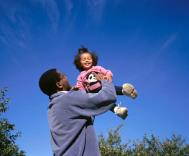 Tidbits
In 1970, H & N provided all the plumbing and fixtures for the new RayOVac building in Fennimore's industrial park.
The single largest contract job the company ever did was the electrical for the Prairie du Chien Prison in 1996.
H & N is proud of our history in servicing many local residents and businesses and cover a large area of southwest Wisconsin. Towns we service include, but are not limited to, Fennimore, Lancaster, Boscobel, Prairie du Chien, Platteville, Montfort, Stitzer, Potosi, Dickeyville, Bagley, Wauzeka, Muscoda, Gays Mills, Blue River, Mt. Hope, Mt. Ida. We also service some areas of Iowa, including McGregor and as far as Monona.
Proud to have been a part of these large area projects (Since 1985)
Milk Specialties * Fenn Elem School * UW-Richland Center Natatorium * UW-Richland Center * Super 8, Platteville * Mineral Point High School * Wal Mart Addition * Rock School, Boscobel * Milprint * River Valley Middle School, Spring Green * Walter Schmidt Living Center, Prairie du Chien * Commerce Court Mall * Huckleberry*s * DSC Technologies * Orchard Manor * Motel, Williamsburg, IA * Kingsley Apts, Platteville * Juvinile Detention Facility * Crawford Cty Law * UW-Platteville Doudna Hall * Fennimore High School * Fennimore United Methodist Church * Boscobel High School * Fenn Municipal Bldg * Fennimore Good Samaritan * Apartments * UW-Platteville * Nu-Pak * Comer Farms/Leeward Farms * Potosi Brewery * Woolwich Dairy * Walgreens * Holiday Inn * Nathan Plaza * Tractor Supply * Sandy Point Condominiums, Iowa * Montchevre-Betin Inc.
And the list goes on....